Today I'm going to introduce you to a new fragrance company out of Sweden called SNIPH. I flew out to their Headquarters in Stockholm for a couple of days and was introduced officially to the brand.
SO WHAT IS SNIPH?
In a nutshell it is a monthly fragrance discovery service. They cater for men's, women's and unisex perfumes so this is truly something for everyone.
The idea is quite simple. The expert perfumers at SNIPH have already sampled hundreds of artisanal scents from the best boutique perfume studios around the world and keep searching globally to find new niche and exclusive fragrances for you. They then select the ones they think you'll like best and sort them out in their 6 distinctive collections.
Gradually your selection gets more refined as SNIPH comes accustomed to the scents that you prefer.
Finding a new perfume can be tedious. Sniph is a discovery service for perfume that enables you to try new perfumes. Every month they deliver carefully selected perfumes from exclusive brands in a smart and chic 8ml bottle. With 6 distinctive collections to choose from, you'll receive a new fragrance that is perfectly tailored to you every month, directly to your door. With no commitments and always free shipping. Basically, they are here to make it simple and fun for you to explore new scents, for you to fall in love with and for any mood or occasion. Perfect for finding your new signature scent, or building a scent wardrobe.
They don't do high-street brands, instead they celebrate uniqueness and are welcoming you into the hidden world of scents to let you enjoy carefully selected perfumes from exclusive brands. Sniph partners with amazing perfume houses worldwide. This means the scents in your subscription may be available in the UK or exclusively available through Sniph.
BUT I LIKE MY OWN FRAGRANCE, WHY WOULD SNIPH WORK FOR ME?
Firstly, it's always good to mix and match your fragrances. I'm a loyal lover and brand ambassador for Jo Malone London for example, but my shelf is not exclusive to their scents.
By experimenting with different fragrances from SNIPH this enables you to 'explore the world of scents' (to coin their campaign slogan).
You also might like to have some of the heavy lifting taken away from you when it comes to shopping for fragrances. Let someone else with experience select a fragrance for you.
Another thing, that I learned during these days with Sniph in Sweden, is the power of scent. Scent has the power to stir emotions, awaken memories, set moods and captivate the imagination.
Think about it, would you want to smell the same at an important meeting and at a date?
With this being said a scent wardrobe, where you choose your scent after mood and occasion, is the new way of looking at scent. And to be honest there is a full world out there of amazing scents that would be a shame to miss out on.
ANY OTHER BENEFITS FOR USING SNIPH?
Sure, they come in very handy travel vials together with a neat and smart case. Less than 100ml which is also convenient for the bathroom. I know it sounds like woe is me sometimes, but I don't always have the space for all the fragrances on my nightstand or bathroom shelf. (Remember this is London, no walk-in wardrobes here).
They are also really hear to share their love for scent with the world and invite people in to their world. To educate people about the world of scents is one of their missions which means that you will never just receive a random scent with learning about it as well.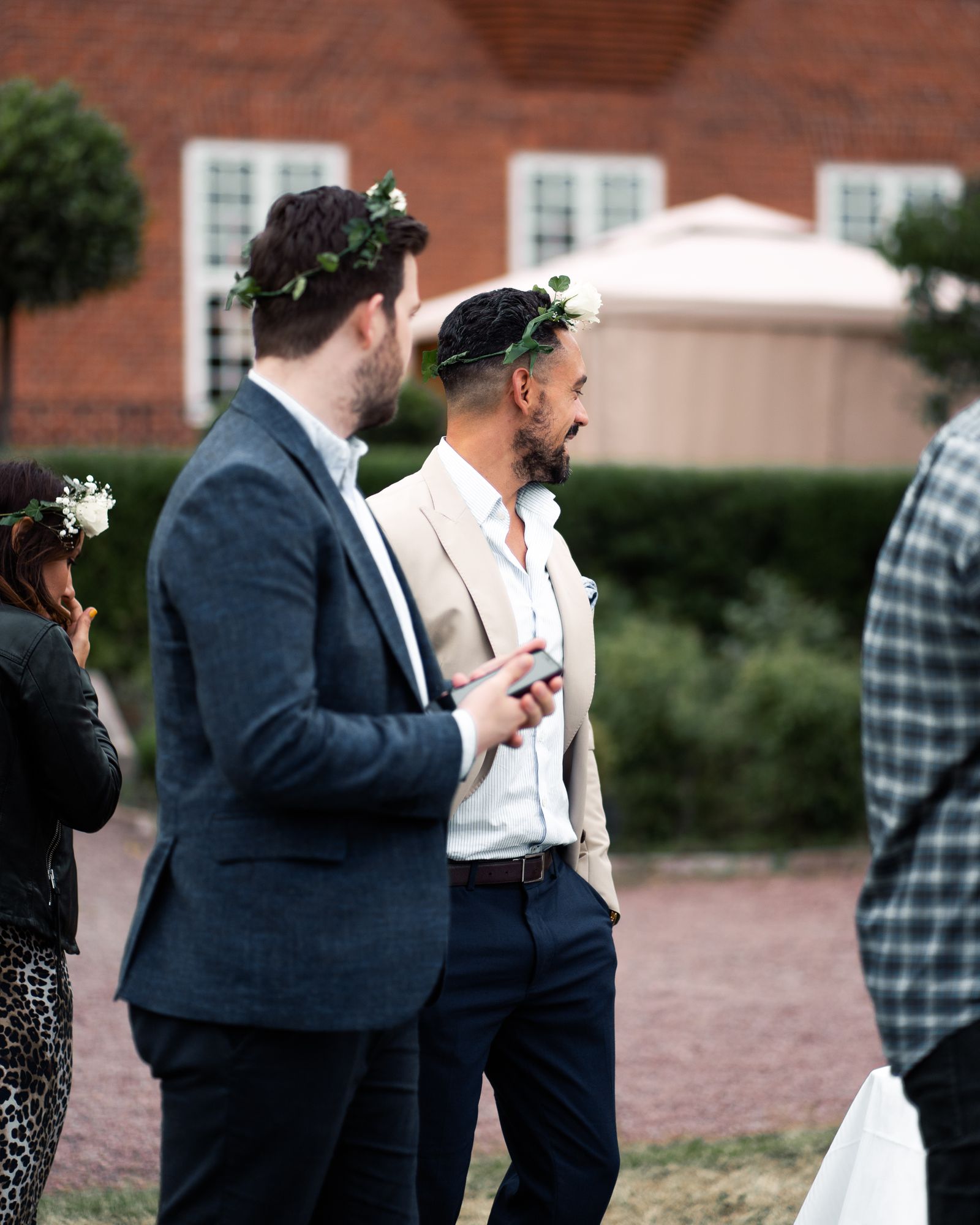 HOW WAS THE TRIP CARL?
Thanks for asking guys, it was short and sweet but a very interesting and relaxing affair. You may have seen from my stories I enjoyed some yoga sessions at the Djursholm Country Club.
It was a perfect induction into sensory awakening. How often do we close our eyes and listen to what it is we're smelling.
So much focus is on the visual. Instagram is a proven benefactor of that. Imagine an APP that delivered a scent to your phone. (Jesus that's a great idea, Zuckerberg lets schedule a meeting).
After that we made a flower crown and had some drinks. You know, standard Swedish customs.
In Sweden they have a Midsummer tradition where you place 7 different flowers under your pillow. You then dream of your one true love.
SNIPH had a neat twist on this tradition and left 7 different fragrances for us to spray on our pillow. I dreamt of ice cream!
I'd like to thank SNIPH for inviting me to Sweden and introducing me to their brand. I had a real sense of community and kinship with the founders and staff. I'll be writing more about SNIPH and the fragrances I receive in later posts.
SNIPH offer subscriptions for 14 GBP a month with free delivery. I am very pleased to be a SNIPH ambassador and all thoughts here are my own.
DISCOUNT CODE: Use my personalised discount code below which will give you 25% OFF.
HAWKINS25